Petrol costs increase in August, expected to rise further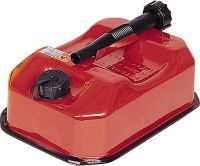 Following a 5.07% increase in the price of unleaded petrol, and 6.87% for deisel earlier last month, prices are expected to rise further still before the end of August.
The cost of petrol increased slightly last week by an average of 0.77% to reach €1.44 per a litre.
This means that the cost of fuel is now around 10% more than it was this time last year, costing an average of €5 more to fill a standard 44 litre tank.
Earlier this year prices peaked at near-record highs of €1.50 per litre, but soon backed off to around €1.40 per litre.
Fuel costs have now increased in price by an average 6% since the start of the year, however with costs averaging €1.653 per litre in the rest of the Eurozone it is expected that this will be seen as justification in increases costs to the consumer.