Speed limit on N roads to decrease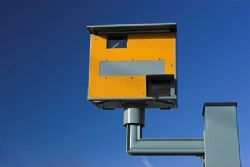 The Ministry of the Interior has announced plans to reduce the speed limits on the country's roads.
Minister Jorge Fernandez Diaz told Cinco Dias how the speed limit on secondary roads (designated by their 'N' number), will be reduced from 100 to 90 kilometers per hour.
Such roads currently account for almost 75% of all traffic fatalities, and the move is intended to make Spain's roads safer.
However, the Ministry also plans to increase the speed limit on the country's motorway network given the comparatively low risk to safety on these roads.
A number of other changes to road traffic regulations have been suggested, including making helmets compulsory for all cyclists, and banning bicycles from all pavements.
The Minister also confirmed speculation last month that the legal drink-drive limit for alcohol will be reduced to zero .