ACS may sell off properties to raise cash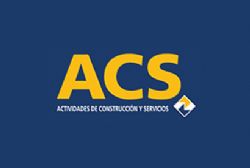 Spanish infrastructure firm ACS may sell some of its property portfolio to raise cash, after a series of costly refinancing deals to preserve its stakes in Iberdrola and Hochtief , online newspaper El Confidencial said on Monday.
ACS, one of the world's largest building and services groups, was in touch with several property funds in the first half of the year to sound out their interest in some of its commercial buildings, such as its own headquarters, as well as that of Dragados, a construction subsidiary, and that of Cobra, one of its technology subsidiaries, El Confidencial said.
The newspaper, citing sources close to the company, said ACS was aiming to enter into sale and leaseback agreements to access liquidity as quickly as possible.
ACS was not immediately available for comment.
The company owes €4 billion on a 14.85% stake in utility Iberdrola worth about €2.9 billion and in July reached a deal with creditor Natixis to cancel a margin call on an equity swap worth €1.4 billion in shares in the energy company.
Spain has fallen into a recession that has left 1 in 4 jobless, after the collapse of its property boom 5 years ago exposed the economy even further to the debt crisis that has engulfed Europe and which could force PM Mariano Rajoy to seek a sovereign bailout.
ACS is one of the worst-performing stocks in Madrid's blue-chip IBEX this year, having lost nearly 43% of its value, compared with a near-18 percent year-to-date drop in the broader index.