Tax increase for natural gas in the pipeline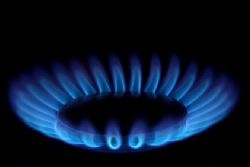 Spain is aiming to impose a green tax on natural gas to help plug a €24 billion hole created in its finances by years of forcing utilities to sell power below cost, agency Europa Press reported.
The tax would only apply to natural gas, while petrol and other vehicle fuel would be exempt, Europa Press said on Wednesday, citing Spanish industry ministry sources.
The government was not available for comment.
The €24 billion deficit that has built up is expected to increase at a rate of about €6 or €7 billion a year and includes subsidies for renewable energy, domestically produced coal and gas-plants forced to lie idle, as well as the costs of handling nuclear waste.
The government has pledged to cut the public deficit by €65 billion as it races to convince markets it will not need a full-scale international bailout with borrowing costs near euro-area highs and the economy in recession.
Energy demand in Spain, which must import 75% of its power needs, has fallen in line with the economic contraction. Government data earlier in the month showed natural gas imports hit a nine-month low of 30,820 gigawatt hours.