Spain's Ferrovial sells stake in BAA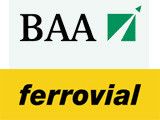 Spanish infrastructure firm Ferrovial said on Friday it had sold part of its stake in British airport operator BAA Ltd to Qatar to finance its bid to push further into faster growing markets such as Latin America.
Ferrovial sold a 10.6% stake in FGP Topco, the holding company that owns BAA - which runs London's Heathrow airport - for €607 million to Qatar Holding, the finance arm of the Gulf Arab state's sovereign wealth fund.
Analysts said Ferrovial, whose investment in BAA has been dented by UK regulators' crackdown over its dominant position, achieved a good price for its stake given economic conditions and was likely to use the proceeds to invest abroad. The company is bidding for airports in Brazil and Puerto Rico.
"It's 3% below the price they achieved in 2011," said RBC Capital analyst Olivia Peters, referring to Ferrovial's sale of 5.88% of BAA to Alinda Capital Partners for €325 million in October 2011. "It implies 13.7 times Editda, and if you strip out Edinburgh it's more like 13.9 times."
Ferrovial bought BAA in 2006 for £10.3 billion in a highly-leveraged deal.
It had planned to keep all of the British firm's airports and make them more efficient by outsourcing services, but BAA was forced by the UK regulator to sell Gatwick - Britain's second busiest airport behind London Heathrow - for which it got £1.5 billion in 2009. It was also made to sell Edinburgh airport, which was bought by Global Infrastructure Partners for £807 million pounds in April this year.
In England, BAA currently owns Southampton and Stansted, which it is also being forced to sell, as well as Glasgow and Aberdeen airports in Scotland.
BAA's other shareholders, Britannia Airport Partners and GIC, also sold stakes to Qatar Holding, which as a consequence now holds a 20% stake in the British operator.
Most of Ferrovial's business is based in Spain, but the company also has operations in Europe, as well as the United States, Canada and Chile, and invests in airports and toll roads, among other projects.
Ferrovial stock trades at more than 27 times current earnings, higher than any of its Spanish rivals, many of which are hampered by the fallout from the bursting of a property boom in Spain, which has plunged the country into recession.
Ferrovial shares closed up 5.9% at €9.476, outperforming a 1.9% rise on the IBEX index.