Spanish property 'still on downwards trend'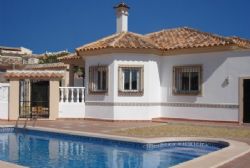 Anyone looking to relocate to Spain might be inclined to buy houses there but could be waiting for the market to hit the bottom.
Property-Abroad.com director Les Calvert suggested potential buyers are "still a bit twitchy about as to when to take that leap".
Nobody wants to purchase real estate in a falling market, he pointed out, predicting that investors will either try to "jump in on the way up" or "call the bottom".
Many potential buyers are "unwilling to take that actual final step" and pay for a house, the expert remarked, arguing they are afraid of "buying on a downward trend".
Currently, house values are still declining, although there is an "increased tension" as many people think prices will not fall much further.
According to TINSA, the annual decline in Spansih property values reached 11.2% in July, with this hitting 14% in the Canary Islands and Balearics.
Click here to read More News Stories by Expatriate Healthcare?