Corvera airport opening "on schedule"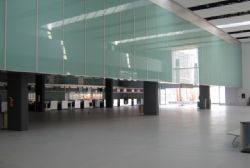 The President for the region of Murcia, Ramón Luis Valcárcel, has once again expressed his confidence that Corvera Interantional airport will be operational before the end of 2012, but that the required licences, certificates and final documentation must be issued and signed off before this can happen.
However, regarding the issue of the arrival of the AVE high speed rail network to the region, he was less optimistic and declined to speculate about dates.
Speaking about the AVE, Valcarcel went on to criticize the former Minister Jose Blanco, who he blamed for making changes to the network stretch between Cartagena and the city of Murcia. Although the original plans were halted, proposals for the new proposed route were never finalised.
Regardless of the AVE glitch on the Cartagena section of the project, the President maintained that both the arrival of the AVE and the opening of Corvera airport would have a positive effect on tourism in the region.