Further controversy over school lunch charges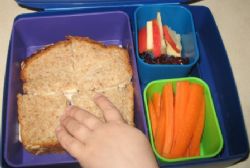 The UPyD has asked the House of Representatives to overturn the decision to charge children a daily fee to take their own lunch to school.
Most provinces are expected to charge between 4 and 6 euros per day, representing an overall cost of between 80 and 130 euros per month per child in families that do not receive any help from the state, which are increasing in number.
In Catalonia this charge has been set at 3 euro per day, which is half the cost of taking a mean prepared by the school, whereas the region of Valencia are permiting schools to decide the charge themselves.
By comparison, the average cost of a childrens school meal in the Canaries is 3 Euros - less than half of what many regions will charge pupils for the priviledge of eating their own food at school.