Used cars sales in Spain increases by over 20pct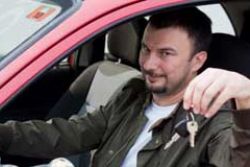 The sale of second hand cars in Spain has grown due to the economic crisis, local media reported on Monday.
Used cars sales, whose prices fell by 3.1% since the start of the year, increased overall from July 2011 to July 2012 by 22.7%.
In Spain, 70% of car purchases are second-hand, 60% of which have been pre-owned for more than 10 years. This has put a potential threat to the environment and road safety.
On the other hand, a rise in IVA will also affect the sector.
In the case of cars, the Value Added Tax will rise from 18 to 21% from September 1, which means the industry will see less sales in new cars.
>>> How to buy a used car in Spain <<<
In 2007, before the crisis began in Spain the sector sold 1.6 million new cars. However in 2012, sales in new cars were expected to fall below 700,000.