Eurozone property 'becoming more attractive'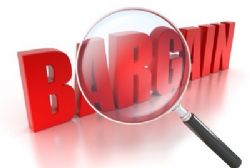 People are continuing to relocate abroad to Europe and purchase real estate on the continent, statements from an expert have indicated.
BuyAssociation editor Paul Collins suggested that the economy of the eurozone could have "possibly stabilised a very small amount".
This might result in expatriates considering real estate in these countries again, he continued.
Many people are attracted to Europe because of its pleasant climate, the expert said, noting that men and women often look at overseas property because the country they move to has better weather than their homeland.
Other reasons could include cheap travel opportunities towards holiday resorts, the specialist continued.
Recently, there were reports made that the number of spare seats on chartered and low-cost airlines travelling to traditional holiday destinations in Europe hit a record low, Mr Collins declared.
Rightmove Overseas recently reported that 60 per cent of all foreign real estate locations saw the number of searches they received increase in July.
Click here to read More News Stories by Expatriate Healthcare?