Millions of Brits to fly to Spain this holiday weekend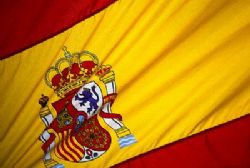 According to the Association of British Travel Agents (ABTA), 1.8 million British citizens are expected to travel to Spain and Greece during the August bank holiday weekend beginning on Friday August 24, reports Breaking Travel News.
Exceptionally grim weather in the U.K. this summer together with an improving exchange rates between the euro and sterling were cited as the 2 main factors for the anticipated increase in holidaymakers returning to Spain.
In addition to Spain and Greece, many British holidaymakers are expected to travel to Turkey, Egypt and Tunisia.
"Spain and Greece continue to be popular with many holidaymakers taking advantage of the strong pound, which is at a 4 year high against the euro, as well as the fact that prices in bars and restaurants have come down," said Mark Tanzer, chief executive officer of the ABTA, as quoted by the news source.
Strong domestic travel figures are also expected over the bank holiday. ITCM reports that 2.8 million people will travel within the U.K. during the weekend, according to data from VisitBritain's Bank Holiday Trip Tracker. An additional 6.4 million Brits remain undecided about their holiday plans, with many citing financial concerns as a reason to put off travel to foreign destinations.