Spain TV merger approval cements virtual duopoly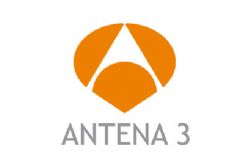 Government approval on Friday for a merger of Antena 3 and smaller rival La Sexta cemented a virtual TV duopoly in the Spanish television market, which is struggling as advertising revenue dries up.
The slump has forced dozens of media outlets to close since Spain's boom turned to bust in 2008 and surviving operators are slashing budgets and cutting staff to stay afloat.
Antena 3 and market leader Mediaset Espana already have an audience share of almost 50% and command over two-thirds of the TV advertising market. Their influence is set to grow following the Antena 3/La Sexta fusion.
The most-watched channels after Mediaset and Antena 3 are public stations that do not carry commercials.
The government reviewed the merger after Antena 3 complained last month that restrictions on advertising demanded by the National Competition Commission (CNC) as part of the deal would place it at "clear competitive disadvantage" against Mediaset.
"The government authorises the fusion of Antena 3 and La Sexta with conditions," Deputy Prime Minister Soraya Saenz de Santamaria said after a cabinet meeting.
She said some of the CNC's conditions had been accepted and some would be modified, but gave no futher details.
Madrid-listed Antena 3's share rose almost 4% following the announcement and last traded at 3.3 euro. The company reported a 67% fall in half-year net profit in July, due to plummeting advertising revenue.