Winding down Spain's Banco de Valencia 'too costly'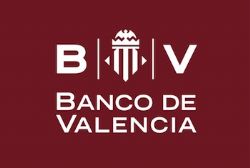 It would be cheaper to refloat Spain's state-rescued Banco de Valencia rather than wind it down, the Valencia regional government said on Friday.
Banco de Valencia is one of the four Spanish lenders to have been rescued by the state and has been viewed by banking industry sources as a clear candidate to be wound down as part of the wholesale reform of Spain's crippled banking sector, which sought a €100-billion lifeline from the euro zone in June.
"It is more costly to wind down Banco de Valencia than to guarantee its survival," the deputy president of the Valencian government, Jose Ciscar, was quoted by his spokesman as telling a news conference following the weekly regional cabinet meeting.
Ciscar said he had access to data from the Bank of Spain.
Spain will next week grant its central bank new powers to intervene more rapidly in struggling lenders and the country's bank rescue fund will gain more capacity to wind them down if they fail, according to the draft for a new law obtained by Reuters.
Spain's financial sector was left with close to €200 billion in soured assets after a decade-long property bubble burst in 2008. The central bank has taken over, cleaned up and sold off a number of banks in the aftermath, often arguing it is cheaper to rescue them than to wind them down.