Spain to pass key energy reforms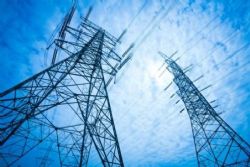 Spain will pass a much awaited reform of the energy sector in 2 phases, first a new tax regime for the industry and later an overhaul of the energy market, 2 sources with knowledge of the matter said on Friday.
The reform comes at a critical moment for Spain as it battles to raise tax revenue and inches towards a full sovereign bailout.
Madrid has said about €8.6 billion of a €65 billion austerity programme will come from new energy and environmental taxes in the next two and a half years.
A failure to implement the reform would force the government to revise once again its budget plans.
It would also create a bigger fiscal problem for the country as utilities have for years charged customers less than the cost of producing energy, creating a 24 billion euro tariff deficit the government has so far absorbed.
"We're already looking at the reform of the electricity market... The first part (of the reform) is more about imposing new taxes (on the industry) to stop the growth of the energy tariff (deficit)," one of the sources said.
On Tuesday, the treasury and industry ministers traded public barbs on the reform, clashing over its implementation, and the decision to proceed in 2 phases will now help resolve the divisions inside the government.
Separately two, top Spanish energy groups Iberdrola, Endesa and Gas Natural have stepped up a campaign against the taxes, warning the government the reforms could wipe out their profits in the country.