Government revises eligibility of benefit claimants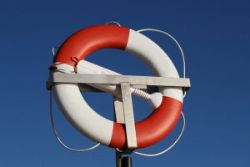 Following Friday's announcement by the Government that the benefit paid to the long-term unemployed will be increased from €399 to €450, it has also been revealled that this will be at the detriment of other claimants.
Under the new terms of the so-called 'Plan Prepara' the increased payments will benefit those with a minimum of 2 dependants (excluding spouse), however, those who qualify but are living with their families will no longer be eligible if the latter has an income of their own.
The reason behind the reform, according to Deputy PM Soraya Sáenz de Santamaría, is to give more money to the worst-off unemployed while taking it away from others who have their families to support them.
Additional funding for this reform has not been provided as the funds will simply be re-distributed from the exisiting budget.
Fátima Báñez, Minister of Employment, said that the Plan Prepara, which was created by the previous PSOE administration, was unfair and gave the following example to demonstrate the reasons behind the reform :
Three different families : One, a family made up of parents who bring in a joint €8,000 per month and have 2 unemployed children The second, a family made up of grandparents with a joint income of €900. Thirdly, a single unemployed mother and her son, who earns €1,000 a month.
Under the old rules, only the children from family 1 would be eligible for the €400 payment, while the single mother would recieve nothing.
From now on, eligibility for state aid will be measured by adding up the incomes of all household members, whether children or parents of the applicant, and dividing the figure by the number of dwellers.