Spain to use €60 bln euros to prop up banks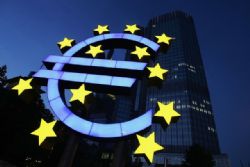 Spain will use up to around €60 billion of a rescue package aimed at helping recapitalise its fragile banking system, Economy Minister Luis de Guindos said in an interview published Monday.
In June, consultancy firm Oliver Wyman said Spain's banks would need as much as €62 billion of extra capital from the €100 billion of funds made available under a European rescue package.
De Guindos told the International Herald Tribune he did not expect the figure to be much different from that figure in a final report on the banking sector due in mid-September.
The interview was carried out on Thursday.
De Guindos also said he expected the ECB to start buying Spanish debt to ease the country's financing needs, and would not mean the country falling short of its deficit cutting objectives.
"The Spanish government accepts the intervention of the ECB in the secondary market should not relax the fiscal consolidation effort and we have to give reassurance to the ECB that we are going to meet our commitments," he was reported as saying.
On Sunday the head of Germany's Bundesbank Jens Weidmann stepped up his opposition to ECB bond buying to help out countries like Spain.
De Guindos also said that he did not expect a long recession would prevent Spain from missing its fiscal targets, with income tax receipts in line with the government's projections.
However, he said Spain could make stronger fiscal commitments in return for ECB help.