Taxes to increase across Spain from this weekend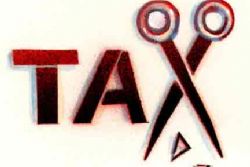 Spain's rate of Impuestos sobre el Valor Añadido - or IVA – is due to increase on many products as from this Saturday (the 1st of September).
As such it is expected that many consumers will take the opportunity to stock up on many products which could have significant increase applied to the VAT charged - and in some cases be moved from the "lower" to the "General" rate.
>> Click here for a breakdown of the rate of IVA applied in Spain from 01.09.2012 <<
This means that services such as having a haircut, buying fresh flowers, playing a round of Golf or arranging a funeral will be moved from the "lower" rate - Charged at 8% up to the 1st of September, to the "General" rate - charged at 21% from the 1st of September.
To put this in context, this means that a client paying €20 for a haircut up until now would have paid €1.50 of this charge in IVA (8%), However from Saturday the same haircut would cost €22.40 - allowing for €3.89 in IVA at the new rate of 21% - representing an increase in the cost of the product / service of 12% overall. This of course, assumes that vendor/ service provider keeps their price the same as before without passing on any increases that they themselves are being faced with.