Line of credit to be extended to regions 'soon'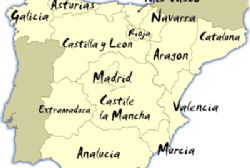 Spain's Minister for the Economy, Luis de Guindos, yesterday announced how the creation of a fund specifically aimed at improving the liquidity of the country's autonomous regions should be up and running in the coming days or weeks.
He also said that the majority of assets going into a newly created "bad bank" will be related to bad debts associated with the property sector.
Earlier on Friday the government approved the country's latest banking reform in which it will establish a new entity to pass on banks' rotten property assets.
Earlier this week the Autonomous Comminities of Catlonia, Valencia and Murcia all told Spain's Central Government that they would require financial assistance.