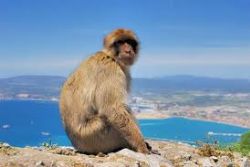 Reports are coming in of an alleged bomb scare on Gibraltar earlier this evening.
The Royal Gibraltar Police and the Bomb Squad finally gave the all clear after dealing with a suspicious package left at a telephone booth close to a petrol station in the proximity of the airport.
The incident caused the border to be closed for three hours, with significant delays remaining after the border was opened once again. An approaching BMI flight was also diverted to nearby Malaga airport as a precaution.
Three controlled explosions destroyed the suspicious package, however as yet the authorities have not confirmed if the device was actually a bomb.
Earlier today the British Embassy in Madrid issued a press release on their website - ostensibly to calm the fears of tourists in light of yesterday's Fires in Malaga - where they specifically warned how expats and holidaymakers alike should be aware of the potential of terrorist attacks in Spain.
Early last month three Al-Qaeda suspects were arrested after being accused of plotting a terrorist attack on a busy shopping mall to coincide with the opening of the Olympic games in London.