Spain Petrol consumption down 8,5% on 2011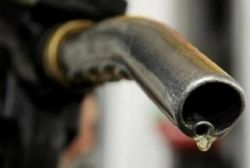 Spain's diesel and gasoline consumption fell in July of this year compared to July 2011, according to Corporacion de Reservas Estrategicas de Productos Petroliferos, or Cores.
Diesel demand decreased 6.7% to 1.86 million metric tons, preliminary data on the Madrid-based government agency's website showed on Aug. 31. Gasoline use declined 8.5% to 451,000 tons, the data showed.
Since the start of the year prices have increased by 16% and 10.5% respectively, with the cost of a liter of unleaded petrol standing at €1.5 barrier this week, with diesel standing at a new record high of €1.42 per liter.
However, fuel prices are still below the EU average, with consumers fearing that this fact alone makes it likely that further increases may be considered.