Spanish Office of Tourism urge Expats to consider Northern Spain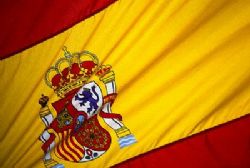 The Spanish Tourism Office in London has urged the more adventurous would-be expat to consdier relocating to Northern Spain.
The Director of the London Office, Enrique Ruiz de Lera, commented how the arehas a number of exciting activities, together with "outstanding coastlines" and a "beautiful countryside", which can be used for swimming, cycling, hiking or walking, he continued.
However, the UK's Foreign and Commonwealth Office website points out that temperatures in the region can rapidly change, suggesting that people ought to be careful when hiking or walking in the area.
Mr Ruiz de Lera called the area "rural and rustic", suggesting that it has an "evolving" cuisine, which is "modern, eclectic, fresh and regional". Northern Spain in particular featured prominently in this year's list of the world's top 50 restaurants .
Seafood, cider and local pintxos can be picked up in San Sebastian and Spanish chefs are "ruling the roost" at the moment, the representative added.
Early reports suggest that 2012 should be a better year for foreign tourists visiting Spain, with the country welcolming a total of 32.8 million foreign visitors in the first 7 months of the year, representing an increase of 3.35% on the same period in 2011.
Click here to read More News Stories by Expatriate Healthcare