OECD says ECB should support Spain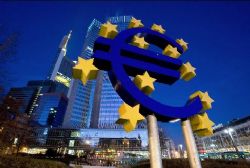 The European Central Bank should support countries like Spain, which are carrying out necessary adjustments, the secretary-general of the Organisation for Economic Cooperation and Development (OECD) said on Wednesday in a radio interview.
A full European rescue is an option for Spain, Angel Gurria said.
Spain has already requested a 100-billion-euro European credit line for its troubled banks and is carrying out spending cuts and tax hikes to meet stringent budget deficit targets.