Expats lead the way in Spain property sales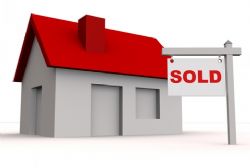 The Ministry of Public works announed yesterday how the sale of resedential properties in Spain fell by 11.6% during Q2, when compared to the the same period of 2011.
Even though the sale of private homes in the April - July period was down to just 80,235 sales from the numbers seen in 2011, it marked a 15.6% increase on the first quarter of the year when just 69,420 transactions were registered.
The report added that a total of 333'562 sales took place in the June 2011 to June 2012 period.
Of Spain's 17 regions, just 2 have experienced an increase in home sales in Q2 : The Canary Islands, up by 1.4% and Valencia, up by 0.2%. However, for the rest of Spain there have been significant declines such as in Cantabria, a drop of 36.3%, and the Basque Country, with a fall of 31.1%.
The report also found that many of these home purchases were undertaken by foreigners living in Spain, and this kind of purchase has increased by 12.1% compared to the Q2 of 2011.
By the Government's own admission, Non-Spanish Citizens are seemingly therefore leading the way towards a recovery of the property market - and therefore the wider economy as a whole - maybe now the authorities will see the value in a thorough and widespread revision of the country's contraversial property laws.