Spain Treasury injects €6 bln into FROB bank fund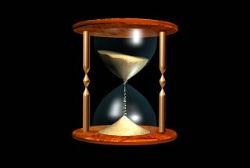 Earlier today Spain's Treasury injected €6 billion in bonds and bills into the FROB bank rescue fund to beef up its firepower after the emergency recapitalisation of lender Bankia, a source from the economy ministry said.
The injection was carried out at market prices based on last Friday's close and the FROB will subscribe the paper with €6 billion in cash from the Treasury liquidity buffer, the source also said.
"The operation was closed today. The details will be published tomorrow," the source said speaking on condition of anonymity.
The operation will be done through a 6-month bill maturing on March, 15 2013, as well as 2 bonds maturing on October, 31 2019 - coupon 4.3% - and on October, 31 2020 - coupon 4.85% - according to data published in the official journal.
Economy ministry sources said last week the FROB would then be in a position to recapitalise BFA-Bankia with €4.5 billion in state debt, which in turn could be used as collateral at the ECB to obtain cash.