Lawmakers applaud measure to abolish own salaries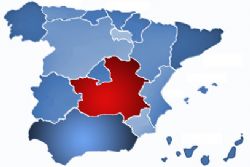 Castilla-La Mancha regional premier María Dolores de Cospedal was applauded by her fellow Popular Party (PP) lawmakers on Friday after they voted in favor of her plan to abolish all salaries for members of the regional parliament, beginning next year. De Cospedal is also the party's general secretary and has been keen to be viewed as hawkish on the need for cutbacks in public spending.
The drop in wages for the 49 deputies will mean cost savings of 1.5 million euros for the region's budget, De Cospedal said. Socialist Deputy José Manuel Molina said that the premier's plan was part of "a show to help her win elections."
So far there has been little in the way of explicit support for De Cospedal's initiative among fellow members of the PP national executive.