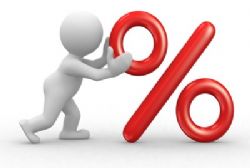 Spain will increase the tax rate on capital gains made during the first year of an investment to boost tax revenues and curb financial speculation, PM Mariano Rajoy said earlier today.
Rajoy said short-term capital gains would be taxed at the income tax rate of the investor, compared to a fixed rate of 21% today. He did not make clear which investments would fall under the new rule.
"The measure will be detailed in the 2013 budget, which will be presented shortly," Rajoy said during a news conference with his Finnish counterpart Jyrki Katainen in Madrid.