Spain urges cap on petrol prices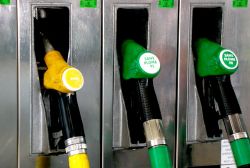 Spain's energy minister said he would urge oil companies on Wednesday to cap petrol prices at the pump to help efforts to control inflation in the country.
Jose Manuel Soria said he would make his appeal during a meeting on Wednesday afternoon with executives from Spanish oil firms Repsol and Cepsa and Britain's BP - which together represent about 80% of the country's gasoline market.
"This is no small matter," Soria told Onda Cero Radio in an interview.
"We're going to put forward the idea that in times of adjustments like these everyone has to pull their weight and that's what the government is asking of the sector," he added.
Spanish consumer prices rose 2.7% in August after 2.2% rise in July, due mainly to higher gasoline prices. Consumer prices are likely to rise again in September after a recent 3-percentage-point hike in IVA.
The impact of inflation on pensions - which are raised in line with consumer prices - is a major concern for the Spanish government as it tries to keep spending down and avoid an expensive European bailout.
Soria did not say what incentives the oil companies might have to cut their prices and help in his fight against inflation.
But the government announced last week it was considering taking tax measures or adjusting contracts with oil companies to reduce operators' commercial margins, which it said were higher than the European average.
Since the start of the year prices have increased by 16% for unleaded petrol - an average of €9 per full tank - and passed a national average high of €1.50 per liter earlier last month. Diesel has increased by 1.5% since the start of of the year - an average of €8 per full tank - reaching record average highs of €1.42 per liter.