Rajoy breaks promise NOT to raise income tax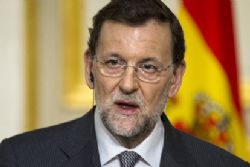 The PM yesterday announced a new fiscal measure that effectively will mean an increase in personal income tax (IRPF) for some taxpayers despite having stated just 2 weeks ago than he had no plans to raise the IRPF.
The new measure applies to capital gains from investments of a duration of less than one year, in a move the government argues is primarily to target gains made by "speculators." Capital gains are currently treated equally regardless of the investment period during which they were generated. For amounts under €6,000 euros, the rate applied is 21%, for gains of between €6,000 and €24,000 the rate is 25% and for sums over €24,000 the rate is 27%. IRPF rates range from 24.75% - 52%.
"In the next budget I say to you that I won't be raising the IRPF that I won´t be raising the value-added tax," Rajoy said on August 30 after meeting with French President François Hollande in Madrid.
Rajoy and the ruling Popular Party ratings have been eroded by a series of draconian austerity measures to cut the public deficit. In his first televised interview since taking office in December of last year, Rajoy insisted that meeting deficit-reduction targets was more important than the issue of whether Spain should ask for a second bailout on top of the up to €100 billion pledged by Brussels to recapitalize the country's banks.
He asserted Spain's independence in decided where spending cuts should be made, and pledged not to cut state pensions.