ECB and IMF in talks over rescue plan for Spain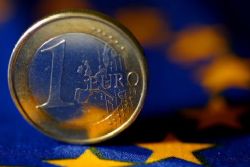 The ECB is negotiating with the IMF on a Spanish rescue package worth potentially €300 billion, Dutch financial daily Het Financieele Dagblad reported on Friday, without naming its sources.
The package would pave the way for the ECB to buy Spanish bonds to lower Madrid's borrowing costs under the bank's bond-buying plan announced last week. The ECB, however, wants to ensure the participation of the IMF to make sure Spain faces strict conditions to cut spending and reform its economy, the paper said, citing people familiar with the matter.
"The ECB is working on a framework for the new programme to buy state bonds, and this involves strict IMF monitoring," a person was quoted as saying by the paper.
The IMF would determine the conditions of the package, and a programme would be along the lines of IMF programmes, taking 3 years and amounting to a maximum of €300 billion, the paper said.
ECB President Mario Draghi, ECB board member Joerg Asmussen, and the IMF's top two officials, Christine Lagarde and David Lipton, were negotiating the deal, and euro zone finance ministers would discuss it at a meeting in Cyprus later on Friday, the paper said.
Spanish PM Mariano Rajoy said earlier this week he had no objection to the IMF monitoring Spanish compliance with conditions for any assistance.
A euro zone official told Reuters in July that Spain had conceded for the first time at a meeting between Economy Minister Luis de Guindos and his German counterpart Wolfgang Schaeuble that it might need a bailout worth €300 billion if its borrowing costs remained unsustainably high.