Spain property prices down 14pct year on year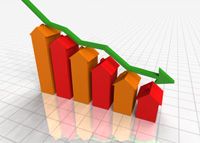 The average price of residential properties in Spain decreased by 14.4% during Q2 of 2012, when compared to the same period last year.
This follows a 12.6% decline in Q1 and a 11.2% ifall in Q4 of 2012, according to a report issued by the National Institute of Statistics (INE) earlier today.
The unsustainable property building encouraged by the boom years of the mid 1990's to mid 2000's caused the property market to crash in the final quarter of 2007, which in turn caused the wider economy to spiral out of control.
Earlier this year the INE reported how mortgages for Spanish resedential properties were becoming increasingly difficult to obtain, with January represnting the 21st consecutive month where approvals had fallen. The number of approved mortgages for January 2012 was 42% lower than the same month in 2011.
Whilst this is clearly not good news for vendors, they can at least draw some encouragement from the fact that the Euro - Sterling exchange rate is increasing in their favour (assuming of course that this is factor to be considered).
Potential buyers can also be assured that Spain still represents a fantastic opportunity to invest in a holiday home.