Spain energy sector reform ends uncertainty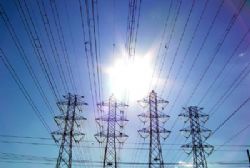 The Spanish government proposed new taxes on power generation on Friday to help plug a €24 billion funding gap in the power industry, resulting from years of selling energy below cost price, ending months of uncertainty and controversy.
The long-awaited bill, which must be approved by parliament, includes a flat 6% tax on power generation revenues and other levies to raise €2.7 billion annually and by next year stop the so-called power deficit from expanding.
"The measures announced today mean that the tariff deficit will stop growing in 2013," Industry Minister Jose Manuel Soria after a weekly cabinet meeting.
Spanish utilities' shares climbed on Friday after the news, which ended months of uncertainty over the reform that had at one point proposed a variable taxes so high that firms feared their profits would be wiped out completely.
"This proposal is much better than the one leaked in July, which would have taxed wind energy at 11% and the firms will be able to pass much of the tax burden onto consumers," Alvaro Navarro, an energy analyst at Intermoney in Madrid said.
Spain's Deputy PM Soraya Saenz de Santamaria said on Friday that consumers, already suffering the highest unemployment in the euro zone and higher value added taxes, would not bear the burden of the new energy reform.
But with a flat tax rate, final energy prices can rise, meaning that ultimately companies can pass off their costs through utility bills. A second part of the reform that will define price regulation is still pending.
The initial proposal for a variable tax rate on power generation met with fierce opposition from other government officials and the private sector, which said such a tax would be illegal, and sent Industry Minister Soria back to the drawing board.
Uncertainty over the reform, closely watched by the European Commission, had caused outrage among international investors who had put money into the sector under current rules, which include hefty subsidies.