Paramount Murcia attracts new businesses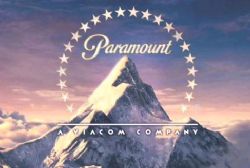 The Las Salinas Industrial Park on the outskirts of Alhama de Murcia has commenced with a program of enlargement in order to accomodate businesses attracted to the area by the Paramount Pictures theme park project.
The Park is expected to grow by a total of 600'000 sq mt, which will be constrcuted in phases - the first of which will cover an area of 110'000 sq mts.
Work is also underway to connect the proposed new industrial area to the RM2 ROAD, which is expected to be at the cost of around €83'000.
The promoter an developer of Paramount Murcia - Proyectos Emblemáticos Murcianos SA (Premursa) -is currently also building their new headquarters in the middle of the Industrial park, which is expected to be open in early October.
One of the first tasks to be undertaken by staff at the new office is to recruit and train new staff for the theme park in preparation for it's opening in 2015.
Click >> HERE << for information on how to apply for jobs at the theme park.
Once the final phase of construction has been completed the park will cover over 2 million sq mt, be home to 120 trading businesses and provide an estimated 750 jobs.