Spain public debt exceeds €800 billion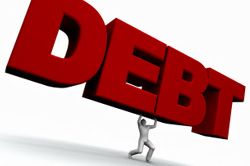 Spanish Economy Minister Luis de Guindos said yesterday how the government would make "important announcements in the next few days" in the area of structural reforms. He also insisted that Europe would not make fresh demands on Spain in exchange for a bailout other than those to which the country has committed itself to reduce the public deficit.
De Guindos, who was speaking to reporters before entering a meeting of the Eurogroup in Cyprus, did not give any details of the planned reforms.
His comments coincided with a statement by the Bank of Spain that Spain's public debt in the second quarter surpassed €800 billion for the first time ever. The figure was equivalent to 75.9% of GDP, three points more than last year, and the highest ratio since 1913 when it stood at 77%.
Of the €804.388 billion total debt, €617.504 billion was central government debt, equivalent to 58.3%of GDP, an increase of 2.6 points in the quarter. Regional debt amounted to €150.578 billion, with the debt/GDP ratio rising to 14.2% from 13.8%.
Europe has pledged up to €100 billion to recapitalize Spain's banks but the administration of Mariano Rajoy is weighing up whether to ask the European rescue funds to buy Spanish debt in the primary market as a necessary prior step to the ECB purchasing sovereign debt in the secondary market.
Rajoy received some welcome encouragement from ECB President Mario Draghi who in an interview published Friday in Germany daily Sόddeutsche Zeitung praised the reforms undertaken by Spain and Italy, "especially if you compare what has been done in the past months with what was done for many years."