David Beckam linked to FC Malaga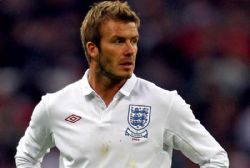 Rumours on the internet are abound that the current owner of Andalusia's F.C. Malaga is about to sell the football club to David Beckham.
A spokesmen for Sheikh Abdullah Al-Thani has denied that the man who bought Málaga just two years ago has no intention of selling but the truth of the matter remains unclear.
It is believed that the Qatari Sheik's wealth suffered a setback early this year when problems arose with financing his €400 Million development project in Marbella port.
Should there prove to be any truth to the rumours, David Beckham's ownership of the la liga club is likely to be popuar due to his former ties with Spain and the popularity of the Costa del Sol with so many expat and holidaying Brits alike.