Three Arrested Over Nautical Certification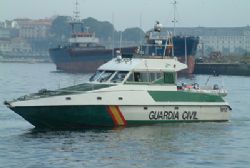 Three people have been arrested and 52 others have been charged in operation "Nauta", a Guardia Civil investigation into falsified Nautical Certification.
Officials became suspicious after advertising on internet portals began appearing offering qualifications ranging between €2,500 and €3,000 which amassed more than €100,000 for the criminal organization.
On offer were qualifications as a skipper, yacht captain, pleasure craft, basic navigation, enabling government sailboats, etc… The actual review would be taken by someone with over 25 years experience and the test would be performed by a Harbor Master in any of Spain's ports.
The service worked by people paying a fee in advance for a qualification then someone else taking the test. Once the certificate had been obtained, the person subscribing to the service would then pay the outstanding balance.
However, it appears that no test was actually taken and the documents were in fact forgeries of an original qualification.
Subsequently, it was discovered that people who had obtained these qualifications through the organization were not listed in any of the official nautical databases.
Guardia Civil officers concluded that those who had paid for the qualification were indeed aware that someone else would take the test for them. As such, they were all traced and charged with the offences of Falsification of Official Documents and Identity Theft.
The masterminds behind the organization were arrested in Barcelona and computer, mobile phones and other items of interest were seized.