Tourists Targeted by Car Hire Sharks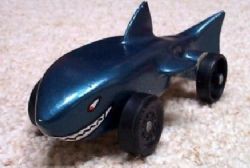 Tourists using a popular car hire company in Spain have complained about excessive charges being applied at collection.
Goldcar, one of Spain's popular car hire companies, came under fire in a Daily Mail article who reported how a couple holidaying in Spain were "held to ransom by car hire sharks".
The couple were told they were not able to take the hire car they had booked and pre-paid for unless they paid additional insurances charges or left a security deposit. The allegation is that it wasn't clear enough at time of booking that additional charges would be applied.
The tactic by Goldcar is not an uncommon practice and was strongly defended by Goldcar in a telephone interview with Irena Bodnarec of www.benidormallyearround.com
The problem arises when damages occur to a vehicle and the hirer returns to their country of origin.
Rental companies have no recourse to recover losses for damages and ultimately end up footing the bill. As a means to prevent this, rental companies will often charge/block the full excess amount on a credit and/or debit card upfront or insist additional insurance it taken out with the rental company.
Additionally, if the vehicle is meant to be returned fully fueled, they will also take a deposit for a full tank of fuel.
With the exception of fuel, excess insurance policies will cover the excess, but is not sufficient to avoid these upfront charges as the rental company would typically charge you the excess in the event of damage. You would then need to claim it back through your excess policy provider.
Tumbit.com recommends you use Tumbit Car Hire . Everything is clearly laid out and explained at time of booking.
Recommended Reading
• Irena Bodnarec, www.benidormallyearround.com, speaks to Goldcar