Brittany Ferries Suspends All Ferry Services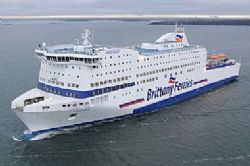 In a shock announcement on Friday, all ferry service crossings with Brittany Ferries have been cancelled indefinitely following wildcat industrial action by French crew members.
The Brittany Ferries board reluctantly took the decision to suspend its operations with immediate effect as militant French crew strike over pay and conditions.
The company with has been accruing losses over the last few years is attempting to tackle the problem by reducing costs which have angered the striking crew.
Stephen Tuckwell, Communications Director for Brittany Ferries apologised to customers and said they were making every possible effort to contact passengers who may be affected by the decision.
Maria Williams, from Farnborough, turned up at Portsmouth on Friday morning unaware her sailing to Caen had been cancelled, told bbc.co.uk "I'm not very happy, really, especially as we set off at 4am to get here. They could've rung us before we left to save us a journey."
"The dispute centres on allowances that were given to staff in the good times, but now that we're facing a third year of losses, we need to safeguard the business and the interests of our crew" said Mr. Tuckwell.
The incredible decision to tie up the fleet in moorings, came as result of the wildcat surprise nature of the industrial action. Mr. Tuckwell said they were given very little opportunity to contact passengers in advance.
Frustratingly for Brittany Ferries, an agreement had been reached with unions in France to resolve the matter, however this new wildcat strike forced their hand to suspend all services which, according to their website, was a decision not taken lightly.
Mr. Tuckwell said "We cannot tolerate any short notice strikes by the crew which result in intolerable inconvenience for our passengers".
Brittany Ferries confirmed that the Poole-Cherbourg passenger service which is operated on their behalf by Condor Ferries remains unaffected. Passengers due to travel over the next few days with Brittany Ferries are being advised to travel to Dover where special arrangements are in place.
Tumbit.com also suggests traveling by train via EuroTunnel . Tumbit Trains offers some of the best prices on the market and travel immediately. More details can be found by clicking here .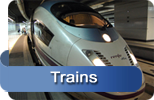 Tumbit Trains
Buying Train tickets for long-distance and trans european journeys in Spain can be a time consuming and confusing experience. Here at Tumbit we have partnered with Rail Europe, who guide you through the entire search and booking process online to ensure that you can plan your journey with peace of mind .