US Blocks EU Passengers Boarding Flights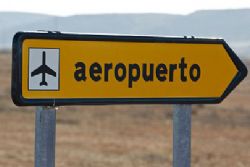 Information has emerged whereby passengers seeking to board flights in the EU bound for Cuba, Mexico and Canada are being refused by the United States.
In a report published on dailymail.co.uk, an agreement known as PNR (record passenger data), approved in April 2012 by the EU, requires European Airlines to pass passenger information to the US Department of Homeland Security for flights bound for the US.
However, US Security Officials are blocking passengers bound for destinations which do not enter American airspace, but fly close to it, citing reasons that a diverted aircraft could enter American airspace or a potential hijacker could easy alter the course of the aircraft and compromise the security of the USA.
This action by the US is not covered by the EU agreement.
Airlines are helpless to override the decision after entering passenger information into their security portals. Washington directly blocks a boarding pass being issued.
Additionally, the US is heavily integrated into the Spanish airport system after an agreement with the Interior Ministry in 2009 allowed US Security Officials to be posted at airports which airlines must call upon in the event of a "red flag" against a passenger.
These officials will then question the passenger and ultimately decide if they can fly or not.
The process has come under fire as it effectively removes border controls away from Spanish authorities and places it in the hands of the United States.
EU human rights and data protection lawyers are questioning the legality of passenger data being passed to the US and especially in the case of a flight NOT entering US airspace as the US are effectively a 3rd party.
Consumer associations in Spain also believe this disproportionate and excessive abuse of authority could open the flood gates for legal claims against airlines, the Spanish government, the US and EU by passenger rights groups.