EU Budget Cuts Threaten Spain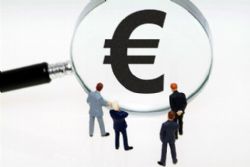 Proposed EU budget cuts by the Cypriot presidency, threaten to severely undermine recovery attempts in financially crippled Spain.
Under the proposal, changes to EU procedures would mean Spain becomes a net contributor to EU coffers instead of a receiver.
If ratified, the budget proposals could be in place by the end of the year and run until 2020.
The proposal calls into question specific support for the so-called "transition regions", whose level of wealth per capita is between 75% and 90% of the EU average.
As a result, the Spanish regions of Andalusia, Castilla-La Mancha and Murcia could see their subsidies slashed considerably or removed altogether.
Whilst Murcia would fall just above the 75% threshold, regional policy has shifted away from reliance on subsidies limiting the impact of any cuts.
Meanwhile Extremadura would continue to receive its 2007-2013 subsidies as the regions falls short of the 75% minimum threshold.
The EU policy change is aimed at reducing budget costs and ensuring monies reach areas which need it most, however the budget policy will cost 5% MORE than it does currently.