France Set To Escape CAP Cuts Again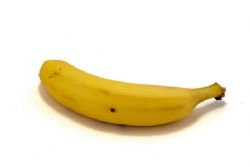 Under proposed changes to EU budgets, France looks set to escape any cuts in the amount it receives from the EU Common Agricultural Policy.
France, the main beneficiary of the internationally controversial CAP, has traditionally blocked ANY and ALL changes to the policy and would have blocked this latest round of scrutiny should it have negatively affected them.
Budget proposals are already threatening Spain amongst other European partners as EU bureaucrats attempt to reduce support and subsidies to countries and regions which they feel do not really need them. But the proposal has reignited arguments over the CAP.
As a result, CAP subsidies will remain unchanged if the country or region has implemented certain budget cuts, which France already has.
Despite numerous attempts to change the CAP by member states, most famously in 2005 when UK Premier Tony Blair negotiated with France the EU rebate to the UK, arguments for reform in the policy always fall on deaf ears but always centre around the UK rebate instead.
The result was a 20% reduction in the UK for the period 2007-2013 and NO changes to the CAP.
The CAP conditions in the budget will no doubt benefit France once more as other member states lose their qualification for the subsidy.
Recommended Reading...
• EU Common Agricultural Policy