Germany and UK Join Forces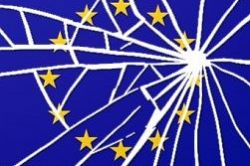 Proposed EU budget reforms have received fierce opposition from EU leaders with a blockade being lead by Germany and the United Kingdom.
The EU Cypriot Presidency proposal for cuts and changes to budgets will leave many Spanish regions without aid, most notably Galicia, Andalusia, Castilla-La Mancha and Murcia.
Controversially, the proposal intended to cut costs and deliver monies to areas which need it most will in fact cost up to 5% more than it currently does, forcing net contributors such as Germany and the UK to cough up more cash over the next SEVEN years until 2020.
Minister for European Affairs in Finland, Alexander Stubb said "The level of total spending proposed by the Commission should be adjusted downwards. The cuts should affect all games and in particular the administrative costs, for example by reducing the number of staff ".
His words were supported by representatives from northern European countries UK, Germany, Netherlands, Austria, Sweden and Denmark. Italy also voiced opposition and so did Cyprus who holds the rotating EU Presidency.
Britain's representative, David Lidington said "A freeze is already a generous offer. Anything else will be unacceptable in the current national climate of cuts and savings".
Surprisingly, Spain is in favor of the reforms which have huge support from mostly southern European EU members.
"We must take into account the crisis and help countries that are worse off" the Spanish Secretary of State for the EU, Iñigo Méndez de Vigo said.
Whilst reform negotiations are in the early stages, the political "chest flexing" by politicians is set to increase as EU countries battle to try and achieve a budget which is representative of every member state rather than benefit just the poorer countries in the EU project.
Disputes between rich and poor countries are a major element of the EU division which is presenting conflicting views on important issues as the banking union or plans and strategies to bring the Euro from the brink of collapse within 3 years.