"Corvera and Paramount necessary to end Murcia reliance on Brit tourism" : Minister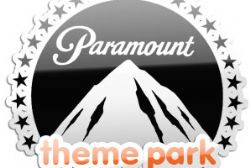 The arrival of tourists at the 'reportedly soon to open' Corvera airport will be instrumental to the success of the Paramount Pictures the park at Alhama de Murcia, according to the Region's Minister for Tourism, Enrique Ujaldón.
Ujaldón made the comment at an address given at Murcia's San Antonio University where he promoted the project as being attractive potential employers of students, and went on to refer to foreign tourism as being essential in sustaining both Corvera International airport and the theme park.
"The airport is the cornerstone of this process, and we hope that Paramount will help to bring tourists, and therefore not be as dependent on the British market." He explained in comment sure to anger a number of Brits who have been supporters of the regional economy for many years.
The project's Life Style Center, a complex that will be attached to the theme park, has suffered a slight delay in the works - which will start in a few weeks. The date of opening will be in 2015 as planned and although there is still insufficient private investments in place, it is emphasized that the project financing will be at zero cost to the tax-paying public.
The Minister also spoke of the changing political climate of Northern Africa and the near-East, together with changing European and North American tourism habits, which meant that Spain could be hopeful of a bright future for the project. He expected that the number of available hotel rooms offered could increase to around 8'000 - more than tripling the number currently available in the region, which in itself would be a significant source of employment.