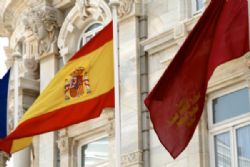 Torrential rain and high winds are causing havoc and evacuations across southern Spain today.
Well known for extremes in weather conditions, the incredible downpours have already claimed one life in Málaga and several hundred people have been evacuated because of flash flooding. Torrents of water, similar to small rivers are being reported in most towns.
Emergency services have implemented their disaster emergency plan and requested military assistance in Andalucia. The Guardia Civil have been activated providing aquatic, aerial, traffic and civil defense support.
Weather experts had warned of heavy rain, but the nature of the flash rainfall and sheer volume of water has overwhelmed drainage systems, spilling out into the streets and surrounding communities.
Spanish meteorologists AEMET have issued major warning across much of Spain with Alicante and Valencia on orange alert where rainfall is expected to reach 40 liters per square meter per hour.
Murcia, already lashed heavily today and suffering from flash floods, is on orange alert for further downpours.