Banco Popular resists state aid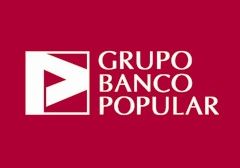 Banco Popular said today it aims for a €2.5 billion share issue by mid-November and will scrap its October dividend to shore up capital and avoid taking funds from a euro zone bailout for the country's banks.
Banco Popular, Spain's 6th biggest bank by assets, was flagged on Friday in an audit of the country's banking sector as needing an extra 3 billion euros in capital in case of a serious economic downturn.
Popular shares sank 9% after it said it would not take rescue funds, but other Spanish banking stocks rose on Monday after the publication of the audit removed uncertainty from the sector.
The stress test by consulting firm Oliver Wyman put the extra capital needs of 14 Spanish banks tested at €59.3 billion, below the €100 million credit line Spain agreed with the euro zone in July to clean up the banking sector.
Many Spanish banks became saddled with repossessed property after a building bubble burst in 2007 but there has also been a steep rise in bad loans from other sectors of the economy which is in a deep recession.
Spain has said it would need €40 billion of the euro zone aid since some banks could meet part of the extra capital needs themselves.
"We expect to launch the share increase in the next 5 weeks, probably by mid-November," Popular's Chief Financial Officer Jacobo Gonzalez-Robatto told a conference call with analysts on Monday after announcing the capital raising plan.
Popular needs to reduce its capital shortfall to around €2 billion by December if wants to avoid a public capital injection in the short term.
The Wyman report said Popular's estimated capital needs were based on an adverse scenario in which the economy contracts more sharply than economists currently forecast.
Popular, one of 7 banks that failed the stress tests, is not planning to merge or acquire another bank in the near future, Gonzalez-Robatto said.
Of the 7 banks that need capital, 4 of them have already been taken over by the state. Bankia, Spain's biggest failed bank, was seen needing almost €25 billion of capital in a stressed scenario.
Banco Mare Nostrum, which the audit showed needing €2 billion in capital, said on Friday it would sell assets to reduce needs by €1 billion. Banco Mare Nostrum and Popular had been in talks for a merger, but the government said on Friday it would not promote tie-ups between weaker banks.
Another bank with capital needs, a 3-way merger known as Liberbank-Ibercaja-Caja3, said it would put soured assets into a "bad bank" the government is setting up as part of the conditions for receiving European aid for the banks.
Popular said it would form its own asset management company to handle toxic assets left over from Spain's property market crash 4 years ago.
Popular said it would not pay its October dividend, but hoped to maintain plans for a 50% payout in 2013.
The bank's shares were suspended on Monday morning after the share issue announcement. When they began trading again they fell 9.11% to €1.547 per share.