Spain car sales nose dive in September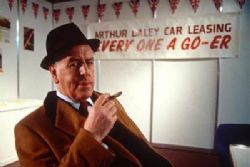 Car sales dropped further in austerity-hit Spain last month, with sales falling 37%, the countries' main industry associations reported earlier today.
The plunge was accentuated by a September 1 sales-tax increase, which had brought forward some sales to August.
Would-be buyers also held out for renewed scrappage incentives introduced on Monday.
The September decline was nonetheless a "disappointing result", the ANFAC association said.
Scrapping incentives offer car buyers a bonus for trading in old cars for a new model. Previous schemes in countries such as France, Germany and Italy helped Europe's car market to withstand the last economic slump in 2008-2009.
French car manufacturers Renault reported a 51% loss of sales in Spain, while Ford reported a 40% loss and VW 44%.