Spain to promote bad bank to London investors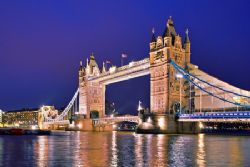 Spain's Economy Minister Luis de Guindos will meet investors in London on Thursday in the hope of tempting them to buy into the country's newly-formed bad bank that will house billions of euros worth of soured real estate assets.
Spain expects private investors to own over half the entity, into which troubled lenders will offload foreclosed property and bad loans, in a move aimed at freeing their balance sheets and unblocking the flow of credit to businesses and families.
The creation of the bad bank, which is expected to be in operation by early December, is a condition of Spain receiving up to €100 billion in EU aid to patch up its damaged banking system, overexposed to a housing boom which crashed in 2008.
An independent report said on Friday Spain's banks would need a total of €59.3 billion in extra capital to ride out an extreme economic downturn.
Private investors will make up at least 55% of the bad bank, de Guindos said in a speech to parliament.
Banks will transfer foreclosed property and bad loans to housing developers to the bad bank and receive state-backed bonds in return which can be used as collateral with the ECB to get cash.
De Guindos said the bank would be financed mostly through debt. A 10% equity component will be subscribed by private investors and the state.
More details, most crucially the value of the asset transfers, will be released in the next few days, he said. Pricing of the assets is key as it must tread a delicate balance between being low enough to attract investors and yet high enough not to force further losses on fragile lenders.
"The bad bank will buy assets at very conservative prices and it will stimulate the Spanish housing market," de Guindos said. "It will bring housing on the market at reduced prices."
Spain's healthy listed banks can participate in the equity component of the bad bank, de Guindos said. Santander has not said whether it wants to participate or not. BBVA has not ruled it out.