Paramount and Corvera airport to be promoted at World Tourism Exhibition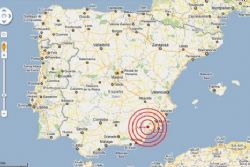 The region of Murcia is to have their own dedicated stand at the World Tourism Exhibition, to be held in London between the 5th and 8th of November.
The stand is expected to showcase the region's Corvera International Airport and Paramount Pictures theme park projects.
Under the promotional brand of "Destination Spain : Murcia", the regional office of tourism will hold various meetings and discussions with a number of established tour operators to promote both the flagship projects mentioned abve, together with Golf and Watersports tourism around the Mar Menor area.
The World Tourism Exhibition will attract over 50,000 industry professionals, and is expected to generate around 2 Billion pounds sterling worth of business.
The Town of Lorca will be one of the induvidual regional municipalities featured on the exhibition stand. This news comes barely one week after the floods which devastated the same town stricken by two earthquakes 18 months earlier.