PP expected to retain Galicia in regional elections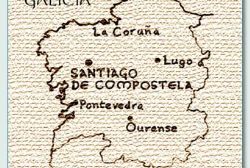 An opinion poll punlished on Friday revealled how the ruling Partido Popular is expected to win the regional elections in Galicia on October 21st, by taking 38 seats, which will give President Alberto Núñez Feijóo a comfortable majority to guarantee his re-election.
The Socialist Party of Galicia (PSdG) is predicted to take between 23-24 seats in the 75-member regional chamber, according to the survey conducted by the Center for Sociological Research (CIS).
The Galician Nationalist Bloc (BNG) could win between 12 to 13 seats.
The projections show very little change to the Galician parliament, where the PP currently holds 38 seats, ahead of the 25 seats held by the Socialists and 12 by the BNG.
However, the CIS predicts that Xosé Manuel Beiras' group, EU-Anova, a local coalition formed with the United Left, will win 1 seat in the upcoming elections.
The CIS projections were taken from a poll conducted among 3,956 voters in Galicia between September 8th and 25th.
When asked about the poll, PSdG candidate Pachi Vázquez called the results "incorrect" because he believes that "in Galicia there is an unstoppable desire for change... It doesn't matter what the CIS says," Vázquez added.
In addition to Galicia, regional elections will also be held on October 21st in the Basque Country.