Paramount Murcia v Paramount UK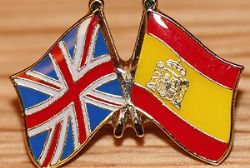 A UK-based consortium of developers has signed a licensing agreement with Paramount Pictures to construct a £2 Billion theme park in the British Countryside.
London Resort Co. Holdings, has signed a deal to incorporate a number of Paramount-branded attractions at the thee park, which is planned to be built to the North of the country of Kent, in the South-East of London.
Although there are a number of major financial and procedural steps to consider, both Paramount and London Resort Co. Holdings hope and expect that the park can be scheduled to open in 2018 - 3 years after the 2015 scheuled opening date for the Paramount Pictures theme park in Murcia.
The consortium confirmed in a statement that it is seeking to sign licensing deals with "major British brands" to partner the project.
Paramount has signed a number of similar licensing agreements over recent years. Further to the park at Alhama de Murcia, Plans are afoot to build similar attractions in Abu Dhabi and Jordan.
Paramount Executives consult on design at the destinations and issue licences to brand the attractions but do not invest capital in the ventures.
The Paramount Pictures theme park project in Murcia suffered at setback earlier this year when the developer was unable to complete the pruchase of around 30% of the originally intended footprint of the site. Furthermore, the required investment to complete construction of the theme park is still to be finalised.
Paramount Murcia is to feature at the World Tourism Exhibition in London next month, however it seems that Murcia's Minister for Tourism, Enrique Ujaldón, has already decided that the park may not hold the potential appeal for Brit Holidaymakers that it once did. Last month he told a Tourism seminar that he hoped that the opening of Corvera Airport would enable Paramount Murcia to attract a wider range of tourists, thereby ending the region's reliance on visitors from the UK .