Spain Agrees To NATO Missile Shield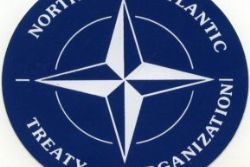 Spain and the USA have signed a defense agreement with NATO yesterday permitting the installation of an anti-missile defense system in Spain.
The agreement means that AEGIS-equipped U.S. Navy vessels will be hosted in the Mediterranean from the US Navy base, Rota in Cadiz.
Spanish Defense Minister Pedro Morenes said "This accord is important for NATO and very important for Spain". Morenes signed the pact with his U.S. counterpart Leon Panetta at the close of the NATO ministerial meeting.
Under the agreement, the USA will pick up the costs associated with developing the docks in Rota to host the vessels, estimated to be in the region of €2 million.
The Spanish Cabinet authorized the signing of the pact last week, a year after Spain announced it would take part in the project.
It was then Prime Minister Jose Luis Rodriguez Zapatero who offered Spain's participation during a meeting in Brussels in October 2011.
The deployment of the missile-defense system, requiring modification to Spain's existing defense agreement with the United States, will bring some 1,200 U.S. military personnel and about 1,400 of their family members.
Pedro Morenes said "it has benefits for Spain besides those of security," a reference to the economic activity that the presence of the U.S. Navy vessels and personnel will bring.
Other countries in the Mediterranean which are also participating in the NATO missile defense system are Poland, Romania, Turkey and the Netherlands. All of which host components and installations.